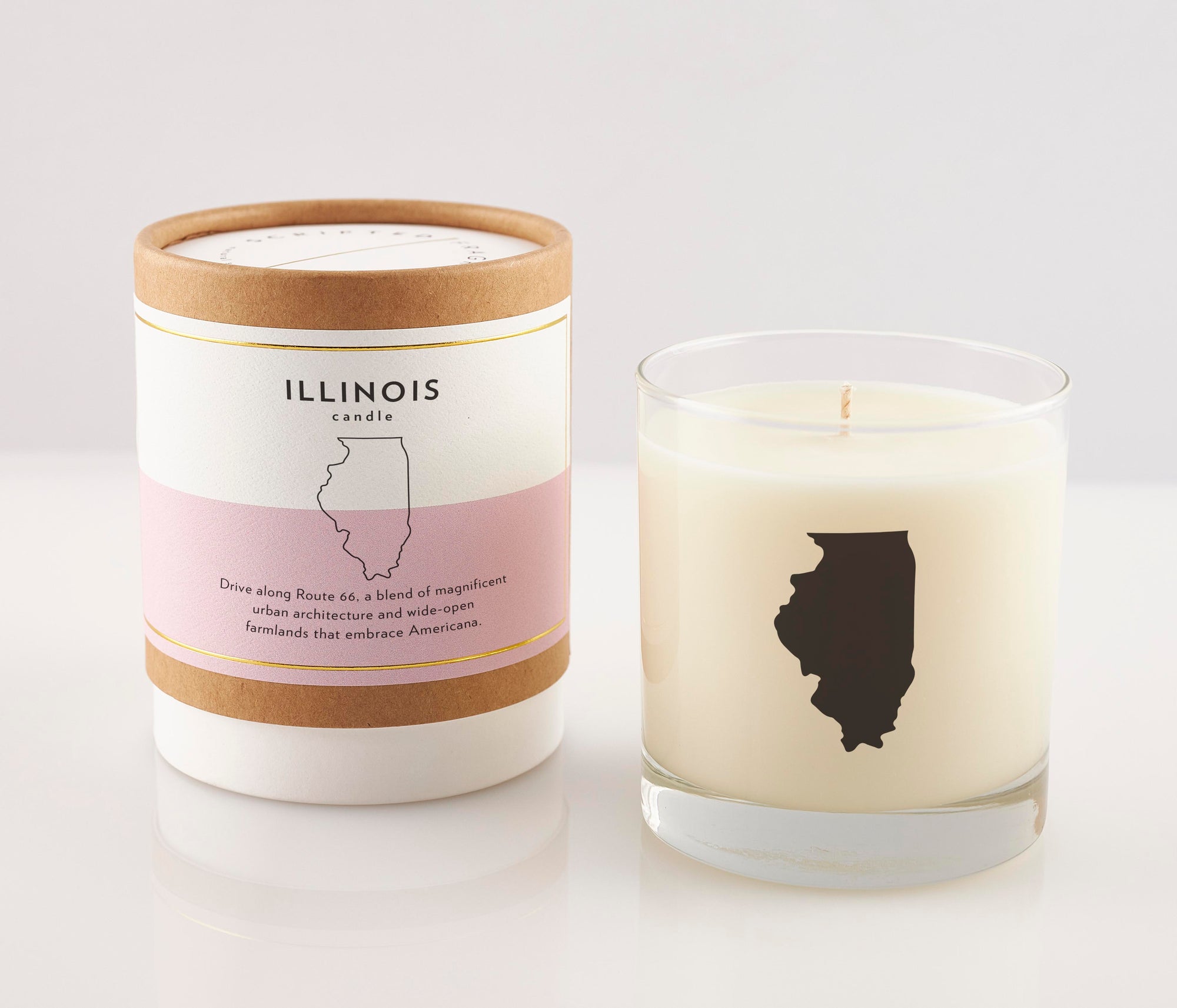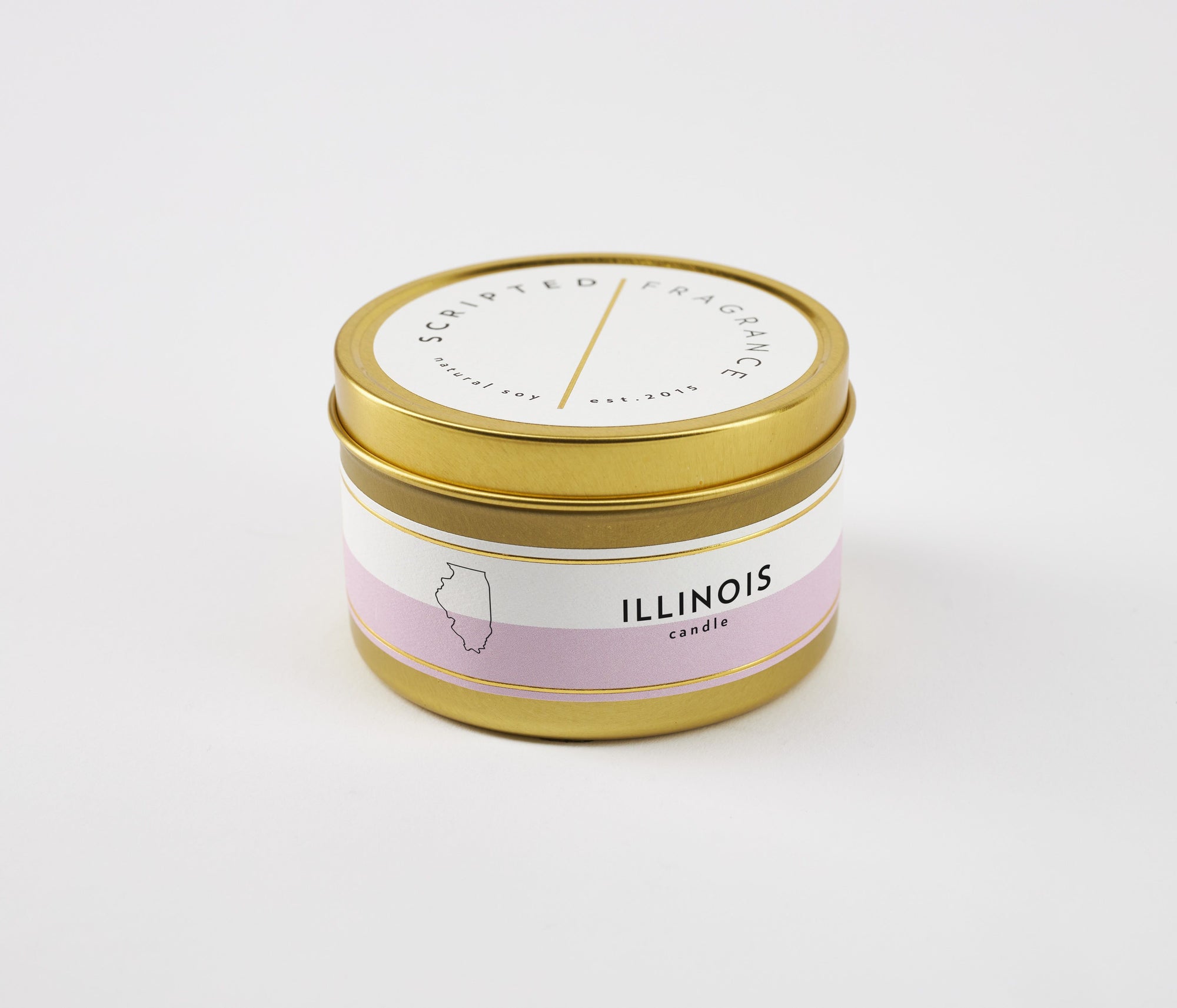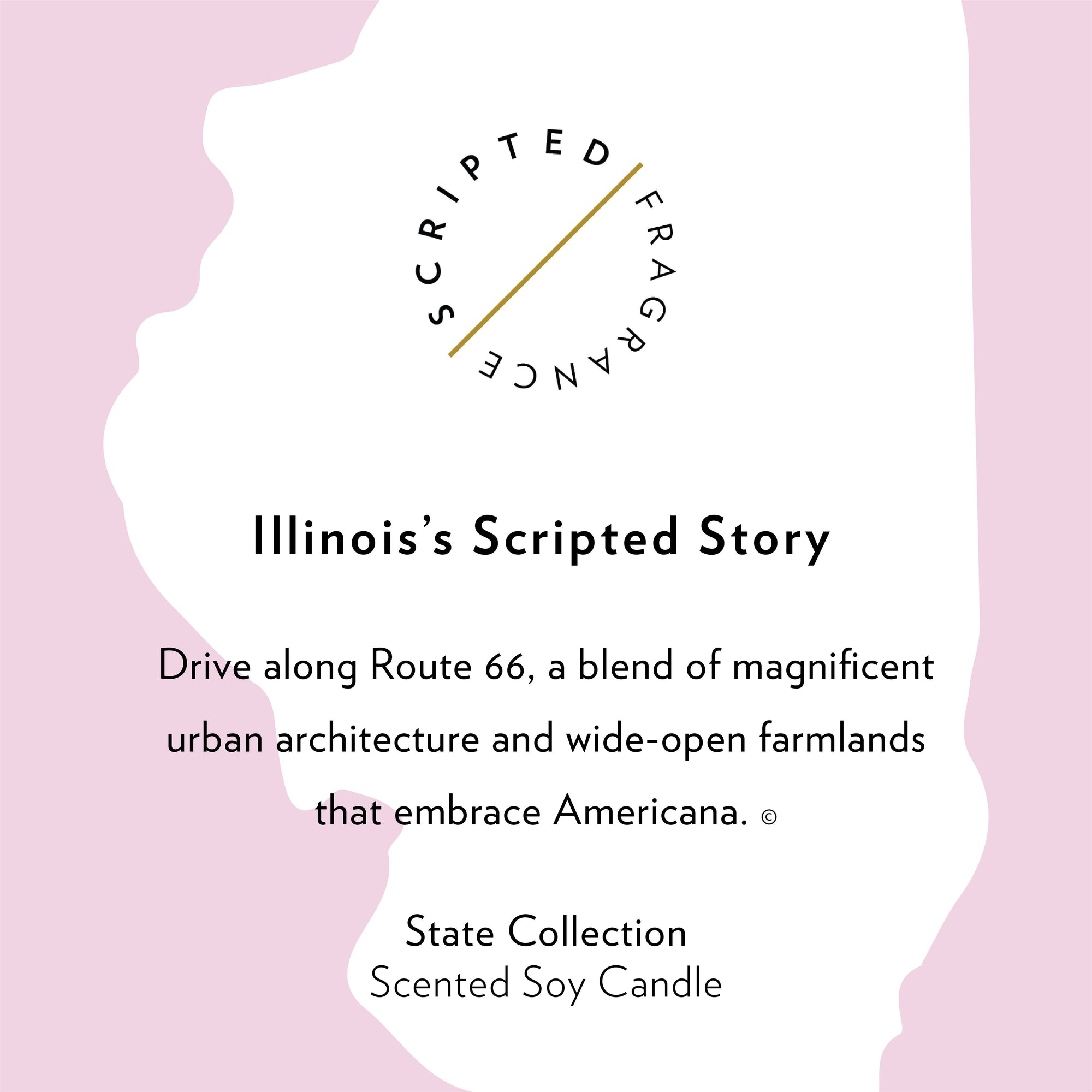 Illinois State Soy Candle
ENJOY 20% OFF WITH CODE: HOLIDAY20
Regular price
$ 38.00
Sale price
$ 38.00
Unit price
per
Cool beans! A candle inspired by your favorite state.
Illinois's Scripted Story featured on the packaging:
Drive along Route 66, a blend of magnificent urban architecture and wide-open farmlands that embrace Americana. ©
Our fragrance interpretation of Illinois is a crisp and refreshing blend of bright greens, vetiver grass, and sweet moss.
Choose from a reusable rocks glass featuring a printed black state silhouette or large gold tin.

Reusable rocks glass candles are packaged in an eco-friendly gift box with a modern gold foil.

A portion of proceeds from this candle benefits Feeding America - learn more below.
Our State Collection celebrates all fifty states. Each candle has an individual and distinct fragrance capturing the unique geography, people, and culture of the location.
Read more
Read less
check_circle In Stock
cancel Sold out
Pickup currently unavailable at
Free delivery — on all orders over $ 149!
Candle details

Hand poured, 100% soy wax
Features a lead-free cotton wick
Made with premium fragrance and essential oils
Vegan and cruelty-free
Free from dyes, additives, preservatives, petroleum, and harmful phthalates
Reusable Rocks Glass is hand wash only

Reusable Rocks Glass Candle
Diameter | 3.5 in
Height | 4 in
Net Weight | 8 oz
Up to 50 hours of burn time

Large Gold Tin Candle
Diameter | 3 in
Height | 2 in
Net Weight | 7 oz
Up to 50 hours of burn time
Returns & exchanges

You may return or exchange your unused products* in new condition for a full refund of your purchase price, less shipping and handling within 5 days of delivery. The customer is responsible for paying return and exchange shipping charges.

Prior to shipping, all our products are carefully inspected. In the rare event of damage during shipment, we will replace or refund products damaged during shipment if photographic proof of damage is submitted to us within 5 days of delivery.

*Create Your Own Gift sets are final sale.

Please contact us for more information.
Candle safety & care

Candles should NEVER be left unattended. Burn on a flat, heat resistant surface away from drapes and other flammable materials. Keep away from children and pets and do not touch the hot wax. Please use caution as Scripted Fragrance will not be held responsible for user misuse and negligence.

We recommend a burn time of 2-3 hours to prevent the glass from overheating or wax from "tunneling." Wax has a memory, please be sure to allow the wax to melt to the edge each time you light. Limit the burning time to prevent overheating the glass.

Do not burn your candle all the way down to the glass. We recommend discontinuing burning when ¼ inch of wax remains.

To preserve the quality of your candle and extend its burn time, we recommend our Gold Candle Accessories Set which includes a wick trimmer & snuffer. 
Cleaning your Reusable Rocks Glass

We recommend to discontinue burning when between ¼ inch of wax remains.

Step 1 - Scoop out the remaining solidified wax with a spoon. Do not allow candle wax to go down a sink drain. 

Step 2 - Fill glass with 1/2" of hot water, not boiling, to loosen the wick. Wait for 2 minutes.

Step 3 - Use a spoon to pop the wick and wick sticker from the bottom glass using gentle pressure.

Step 4 - Dampen a paper towel with rubbing alcohol to remove any wax remnants.

Step 5 -Hand wash the glass with soap and warm water. Please note, printed glassware is hand wash only.

For more details, read our blog post.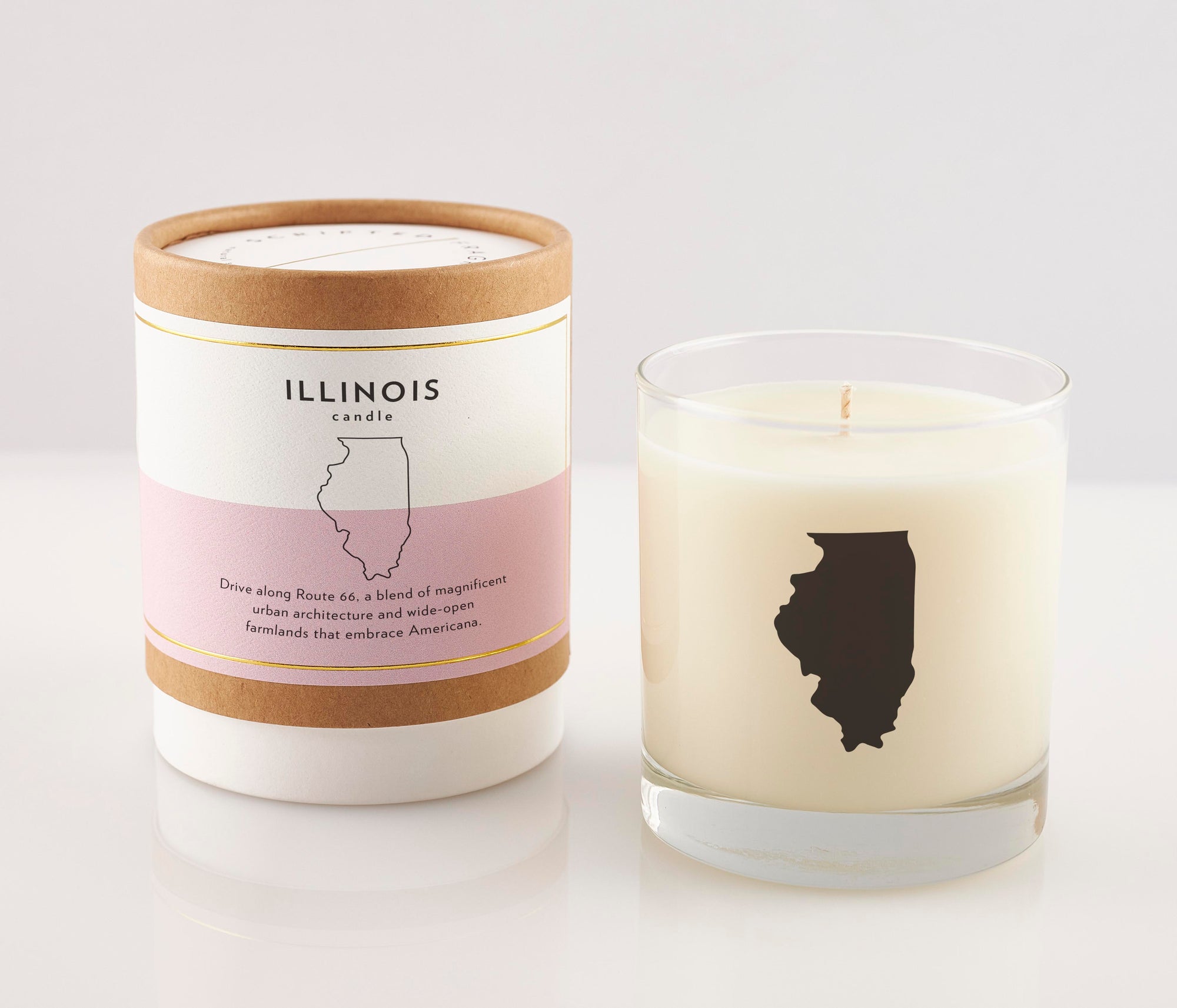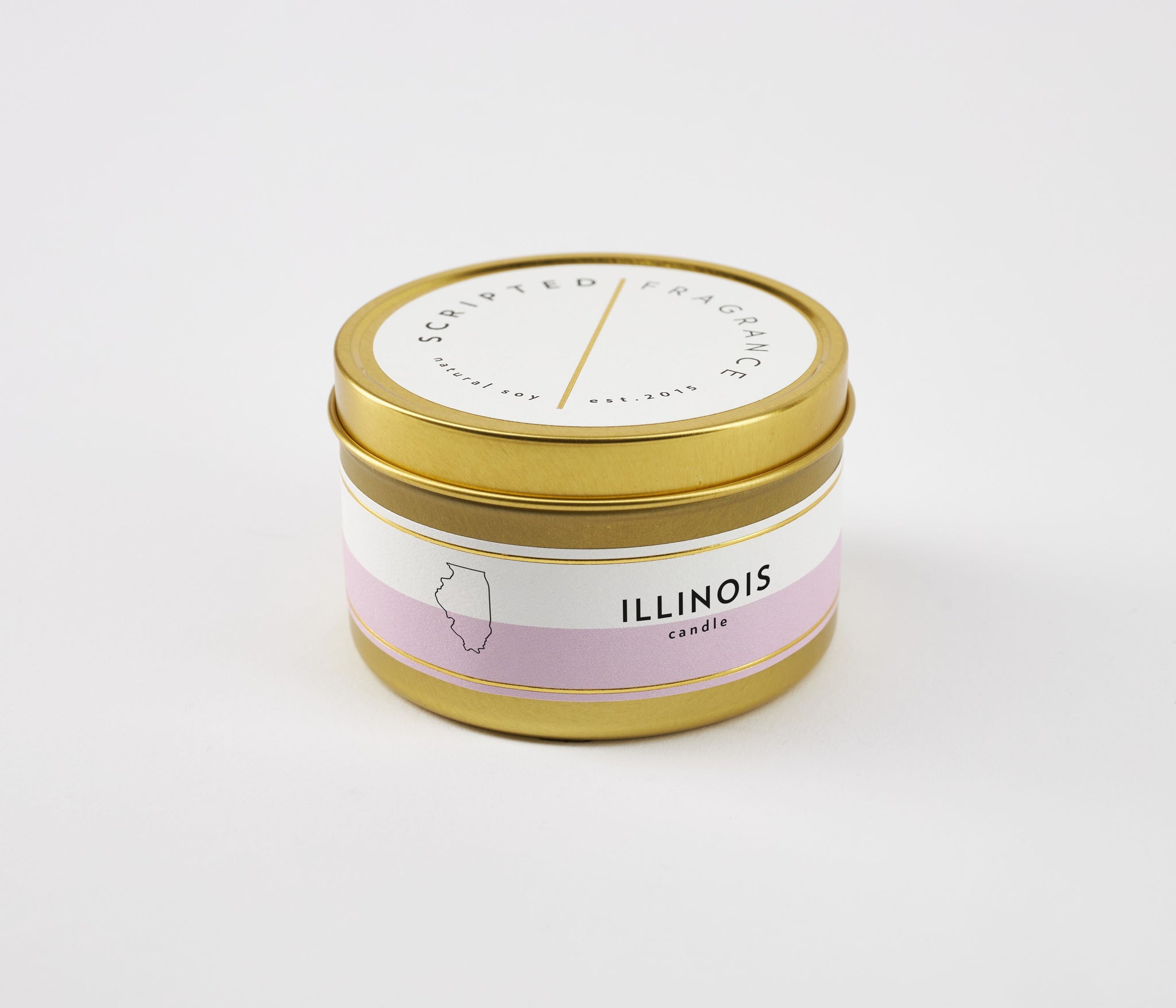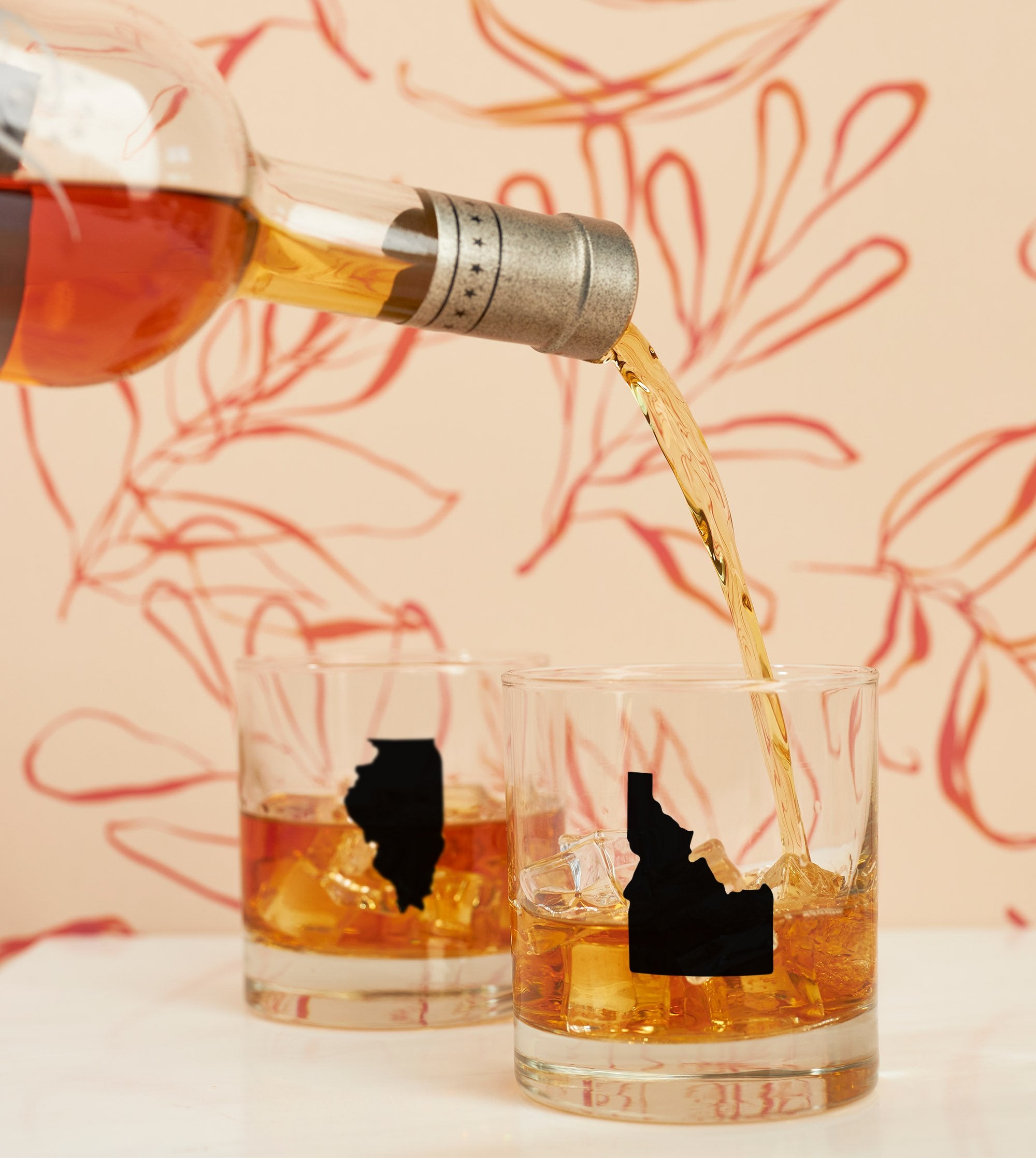 Support Small Business this Holiday Season
Grow Local Manufacturing
We design, hand pour, and package every candle in our beautiful historic studio located in Warwick, New York. Learn more.
Candles that Give Back
Your purchase directly contributes to our charitable efforts focused on kids and pets. Learn more.